Class leading motorhomes that are highly sought after
Based in Consett, County Durham, Elddis has a rich heritage of leisure vehicle design and manufacture that spans nearly six decades and multiple award wins. That's what made them the perfect addition to our British-built range. Elddis is the UK's leading manufacturer of motorhomes as well as campervans and caravans, so you have many options to choose from. There's something suitable in the range for experienced motorhomers and those just starting out.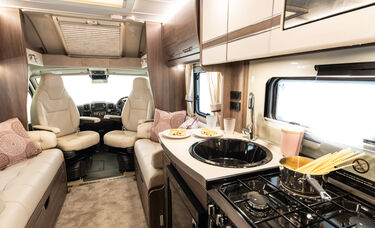 Why choose Elddis?
Elddis' long history means they've learned what makes a good motorhome. Using advanced design and manufacturing knowledge they produce solid and reliable motorhomes with heaps of innovation and configuration variety. They also have a 'strong, light, dry' construction philosophy and are built using fully-bonded construction - the same as Formula 1, aircraft and marine construction. Yet they're lightweight which improves fuel consumption and driveability
On the yard
New and pre owned motorhomes and caravans on our yard ready to drive away today.
Over 60 years connecting our customers with their dream lifestyles.