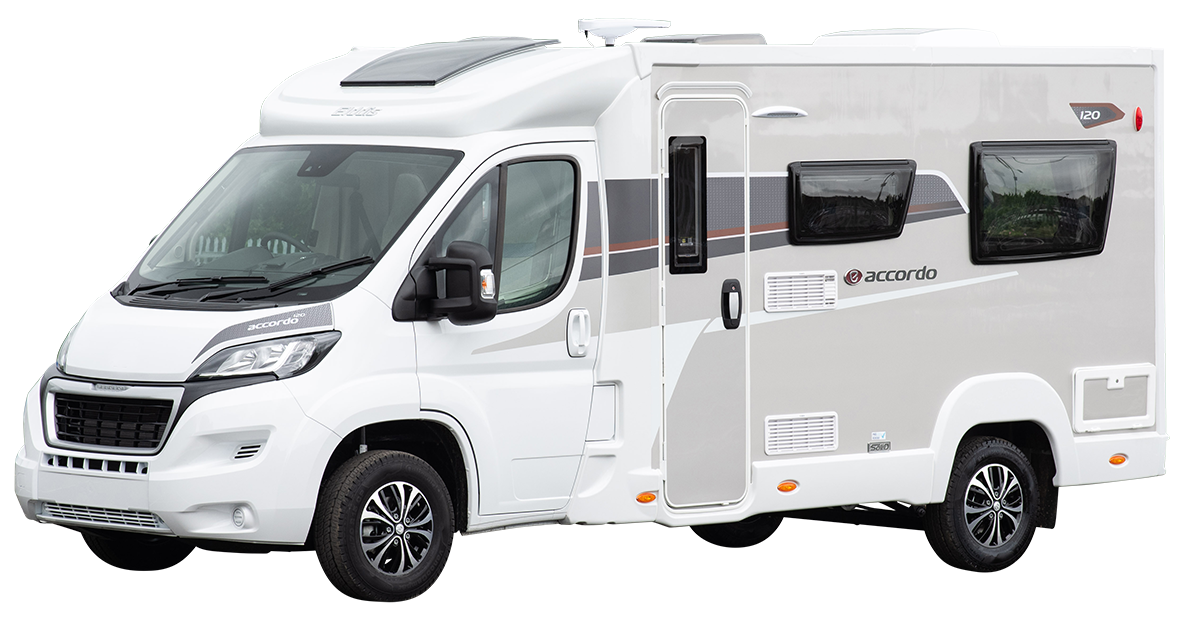 Elddis Motorhomes
Accordo
The compact coachbuilt motorhome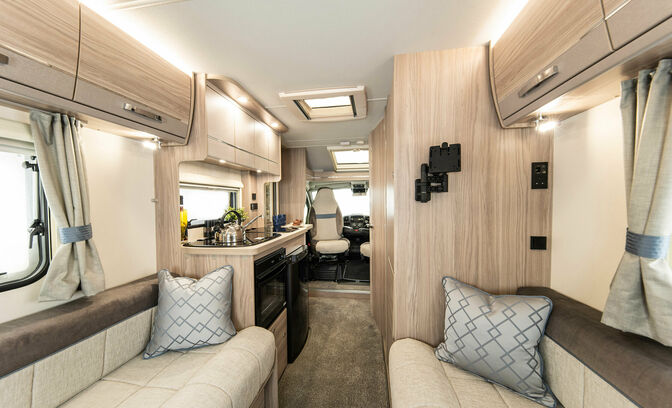 An ideal holiday runabout motorhome
Elddis Accordos are sporty little motorhomes that are great for nipping here and there with ease. And even though they're less than 6m in length and only 2.6m high, you'll be pleasantly surprised by their roomy interiors. Someone 6 foot 4 can move about inside without banging their head, and the beds are even longer for max comfort!
Cook, sleep, travel and clean in comfort
Fast, powerful hot water and a fully functioning kitchen come standard. There's even a special burner for woks or large frying pans, so you'll be able to serve all your favourite meals while you're away.
90L fresh + 70L greywater
Whale Expanse dual-fuel underslung 8L water heater
CompleteHeat Whale 4.7kW Dual-fuel space-saving heating
Combination oven + grill
3 burner black enamel gas hob with high-speed multi-function burner
Hob cover creates additional work surface
Fridge with removable freezer unit
Overhead lockers with positive locking that stay closed during travel
Co-ordinating Grid flush-fit kitchen units with Chrome inset detail
4x co-ordinating scatter cushions

Neat, nifty and nimble.
The Accordo's drive performance is provided by a 160hp 9-speed Fiat Ducato. This gives you better fuel efficiency with reduced emissions.
Fiat Ducato series 8
9 speed automatic
DAB radio with steering mounted controls with bluetooth and USB
Power steering with adjustable steering wheel
ABS brakes with emergency braking assistance
Passenger air bag as standard
Cruise control
Sky-view opening cab sunroof with blind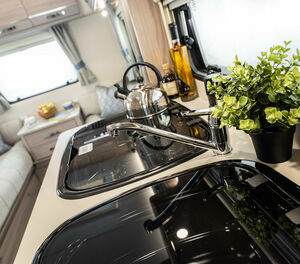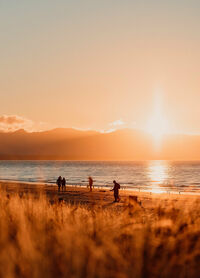 Smooth, strong and super lightweight
All Accordo motorhomes are built with fully-bonded SoLiD Construction and revolutionary Strong-Lite high-strength aluminium one-piece sides that are up to 40% stronger and 30% lighter. That means the Accordo is super strong and super lightweight so they're a cinch to drive and manoeuvre.