Our Factory
See how the best motorhomes and caravans are made
See how the best motorhomes and caravans are made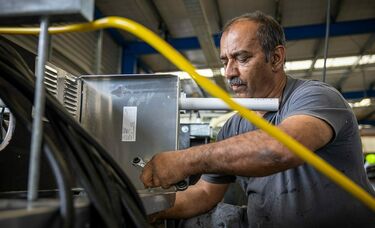 Quality and innovation are our legacy
Since 1954, TrailLite motorhomes and caravans have set industry benchmarks for craftsmanship and cutting-edge design and build techniques. In fact, many of the features now standard in New Zealand motorhome design first appeared in a TrailLite. Today, the TrailLite name has earned a reputation as New Zealand's very best - motorhomes and caravans made in, for and by New Zealanders.
We invite you to visit our factory
There's nothing better than seeing the action in person. It will give you a valuable perspective of the construction and specification that goes into making a motorhome or caravan to help you choose the right vehicle to create your dream lifestyle.
We invite you to visit our factory