Meet some of New Zealand's motorhome and caravan experts
The people on this page are some of the most knowledgeable motorhome and caravan experts in New Zealand. They're a friendly, helpful bunch too.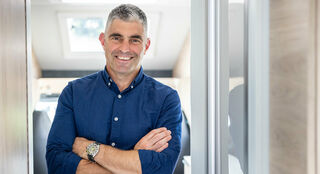 Adam Newman
Joint Managing Director
Adam's background is in sports management including managing the mighty Counties-Manukau Steelers. When at TrailLite he's responsible for much of our day to day activities.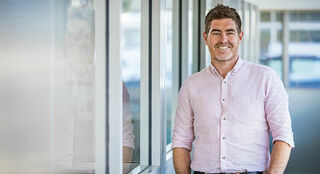 Shaun Newman
Joint Managing Director
Shaun joined TrailLite in 2004 and worked his way through various departments before becoming General Manager. He's a passionate GM who is always looking for ways to improve our products, quality and service.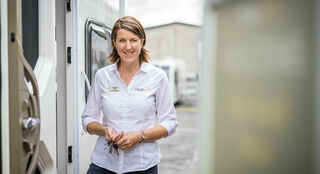 Deb Mercer
Handover Specialist
Deb is our very own knowledgeable handover specialist. She knows how to look after and support our customers exceptionally well and spends the day with new owners teaching them all there is to know about their new motorhome or caravan purchase.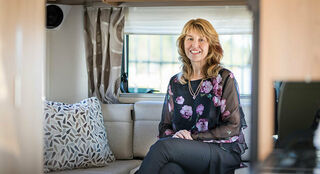 Michelle Bevin
Interior Designer
Michelle weaves her magic into the interior of every new TrailLite. With our Landmark range she works one on one with our customers to design unique, stunning décors.
Pete is a cabinetmaker who started work at TrailLite in the 70's. He has owned this business since 1980. His passion for quality craftsmanship and his eagle eye shows in every TrailLite.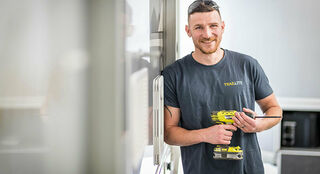 Ryan Pope
Quality and Improvement Manager
Ryan like many of our other talented staff has been with the company since leaving high-school. His superior attention to detail and reputation for building amazing motorhomes on the factory floor has seen him land a job assisting the factory in continual improvement and quality control.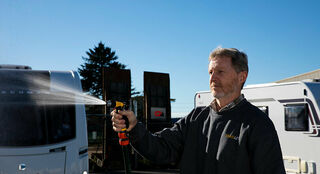 It's a tough job keeping all of our motorhomes clean especially when the yard is always fully stocked. Eric lived in his motorhome for a while travelling and experiencing the best of New Zealand so if you're keen to share stories he is always up for a chat.
Peter Van Breugel
Service Centre Manager
Peter has a large amount of experience in many different industries & brings a wealth of after-sales/service centre expertise to TrailLite. He leads a team of 17 all who help our customers live the on-road lifestyle to the fullest.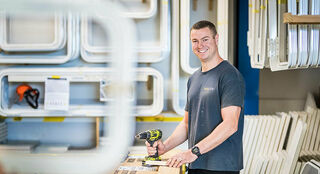 Kevin Van de Westerlo
Production Line Manager
Kevin has been a key part of the production team since he left school and over that time has developed a wealth of knowledge on how to build only the best motorhome. Naturally, he knows motorhomes inside-out and shares his great skills with his team of craftspeople.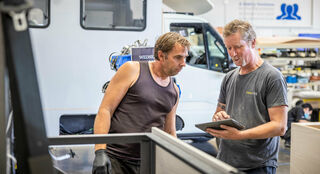 Master Motorhome Builders
Wall Crew
Our craftspeople spend their days building the very best motorhomes in the industry. This crew construct and press the walls that make up a TrailLite motorhome.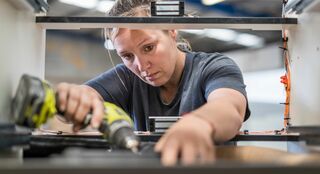 Kimani Conner
Craftswoman
Kimani is part of our assembly team. Doing the internal fit out of the motorhomes including fitting the furniture and lining the lockers. She is part of the third manufacturing bay in our factory.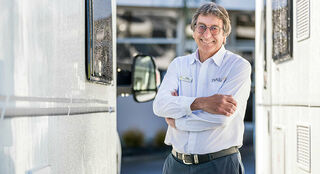 Doug Penman
Motorhome and Caravan Consultant
Doug has been exposed to customer service for his entire 48 year working career. That's why he loves meeting people. Much of that working career has been developed whilst in the airline industry. Six years ago Doug joined the TrailLite team. Doug is a 4WD enthusiast and instructor and assessor. All which explains his spirit.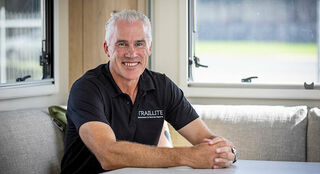 Glenn Humphreys
Product Specialist
Glenn's background is in corporate finance and sales, and for many years lived overseas with roles based in London, Sydney, and California. He joined TrailLite in 2021 as a Product Specialist and enjoys providing friendly, professional, timely, and relevant information to our wonderful customers! When he's not on the yard, Glenn enjoys travelling and playing golf with his wife.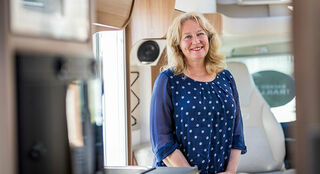 Kerstin Watson
Customer Success Specialist
Kerstin loves her work helping people on their journey to becoming TrailLite owners. She listens to their ideas and requirements, and gives them advice and guidance along the way. Nothing gives her more pleasure than helping to realise peoples dreams as they drive out the gate with a smile on their faces, in a motorhome that's perfect for them.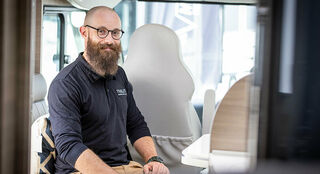 Adam Thomas
Product Specialist
With a background in Tourism and Travel, Adam enjoys sharing his love of adventure with our customers – helping them to find the right motorhome or caravan to suit their journey. When not on the yard, Adam enjoys hiking, boating and travelling with his kids.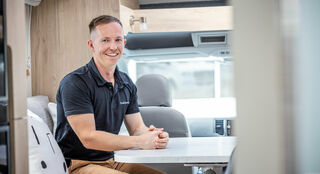 Sam Jamieson
Product Specialist
Sam is the newest addition to the TrailLite sales team. Originally from a construction background, he's really enjoying discovering the versatility of the motorhomes and caravans on the yard and the endless opportunities they offer to explore our beautiful country.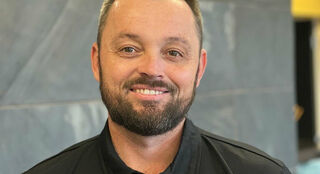 Clinton Braun
Product Specialist - Christchurch
I have been in the motorhome industry since 2016 dealing with both after sales and sales. Apart from that I have had over 15 years motor vehicle experience back in South Africa.
I have a wife and 2 kids with whom I enjoy motor homing and tramping in our spare time.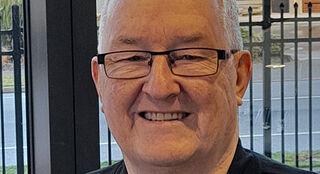 Lindsay Welch
Product Specialist - Christchurch
With a background in Real Estate, Business Management and Rental Cars most of my career, giving top service comes naturally.
Just love our Caravan holidays and doing family things with my wife Marilyn. Our bonus in life is our 7 children and 13 Grandchildren